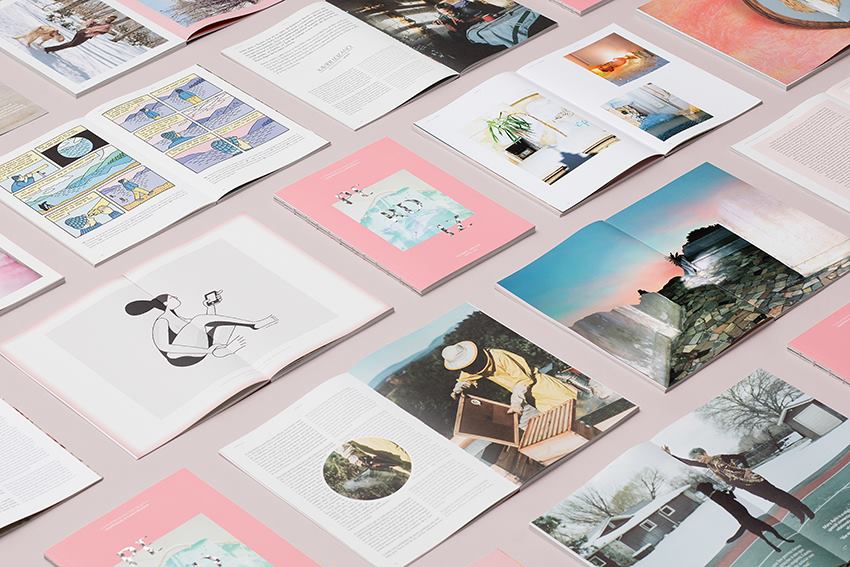 Always running around in order to complete our agenda. Over planning our lives aiming for Happiness as an ultimate goal. Perdiz is an independent publication made in the heart of warmth Barcelona, which through a selection of beautiful and interesting articles will make our levels of dopamine rise. We have spoken with the editor-in-chief Marta Puigdemasa to know a little about the struggles and rewards of independent publishing and to find out what's behind their idiom "happiness is contagious".
Why "Happiness is contagious"' ?
One day I read a scientific article in the British Medical Journal that said that happiness could be transferred over short periods of time from one individual to another, by mimicry and emotional contagion, like yawning in the underground. And that is how PERDIZ and its motto ("Happiness is contagious") came about.
Does the title PERDIZ comes from the Spanish saying "Feliz como una perdiz" (Happy as a partridge)?
Yes, in English there is a similar idiom: As happy as a lark.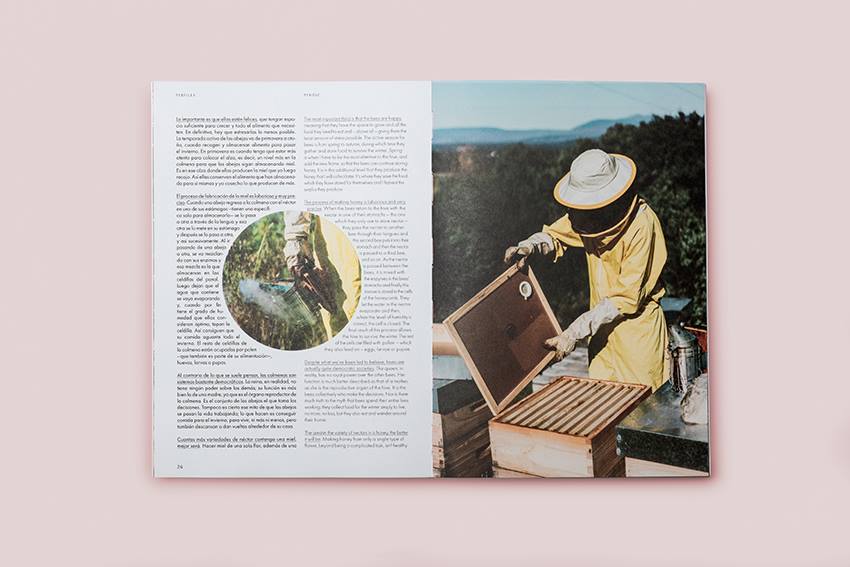 When did the idea of launching a printed magazine came up?
I used to self-publish tiny editorial/literary projects, just for fun. The catalyst that led me into making PERDIZ was a quest for my own personal happiness (at least, work-wise) and the inexistence of anything similar to what I was dreaming. So I decided to create that dream "job" myself and I was lucky enough to find the right people to help making it happen.
I didn't want to make a magazine just about fashion or music or football; I didn't have such a specific passion. So I was looking for something more meaningful, more universal, something that I hoped would also make other people feel somehow better after the reading.
I knew it was going to be in print because I've always loved print media and paper stuff, in general. Print gives you a more complete sensorial experience: touch, smell, visual. Print is deeper and longer (in content), it allows you to easily being immersed in the reading, just focusing on one thing, it lasts longer (internet is quick, light)… And keeping something on your bedroom's shelf is more relevant to me than keeping it as a bookmark on your computer.
I also spend my day working in front of a computer, so I guess I wanted PERDIZ to get me out of that screen.
In what were you involved before you became the Editor-in-chief of PERDIZ, and how many changes occurred in your life after you've decided to embark on this adventure?
Before PERDIZ I was editor of an online city guide and agenda from Barcelona. Then I became the content editor for the same independent editorial house, creating content related to travel and city culture for brands. I was the Spanish editor for Ling magazine for a while. And I wrote for several magazines as a freelance. My life has changed since then. But I don't know if it has changed because of PERDIZ. I have never really thought about it. But what I can certainly say is that now I feel more proud of myself, professionally. Having your own creature and seeing how it evolves and how others receive it is very rewarding.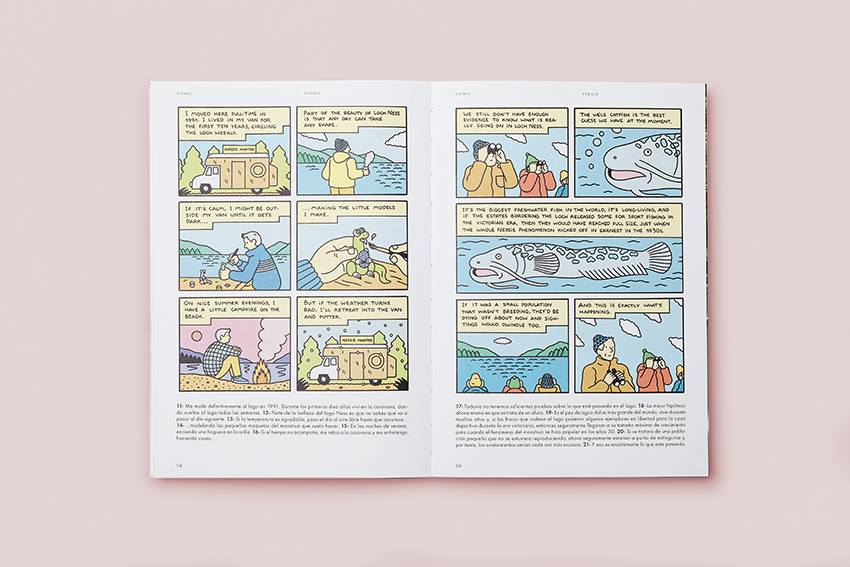 What do the contents must gather to have the editor-in-chief's seal of approval and make its way to the press?
It has to obviously be related to our theme: things that make people happy. But I don't think I can respond with a set of specific guidelines… I guess I just have to fall in love with the idea, content-wise – and later, together with Querida, we have to see how it can be visually interesting and appealing. If it meets both requirements then it will most likely make its way to the press.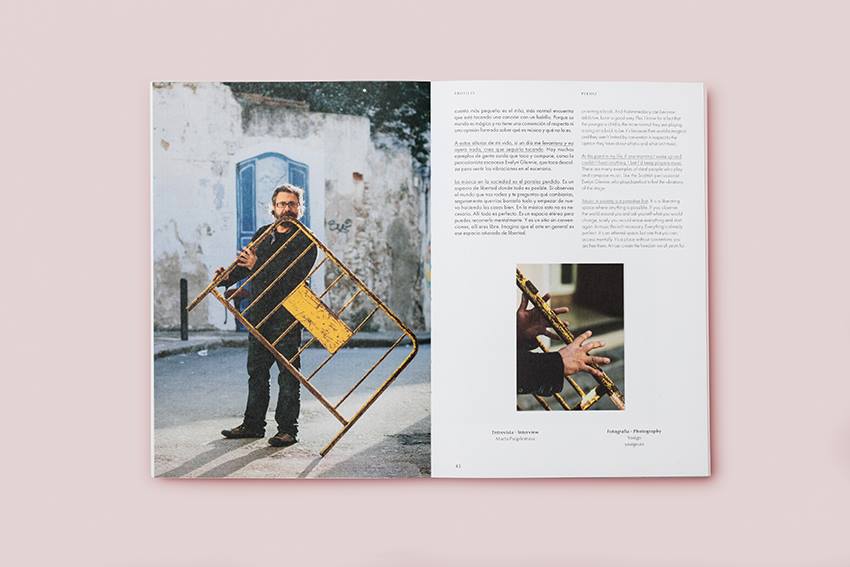 Did you leave QUERIDA studio in charge of the whole designing of the magazine, or did you give them some guidelines about the type of magazine you had idealized?
I knew I wanted it to have a handcrafted look and feel – that's why we have the hand-stitched binding. And I'd always imagined it very colourful – that's why each issue is a different colour, so in the end you'll have a rainbow of magazines. The idea for PERDIZ is to become a collectable object that you keep on your library shelf and show to your friends when they come home, it's not a disposable magazine. Querida took my ideas and creatd the rest.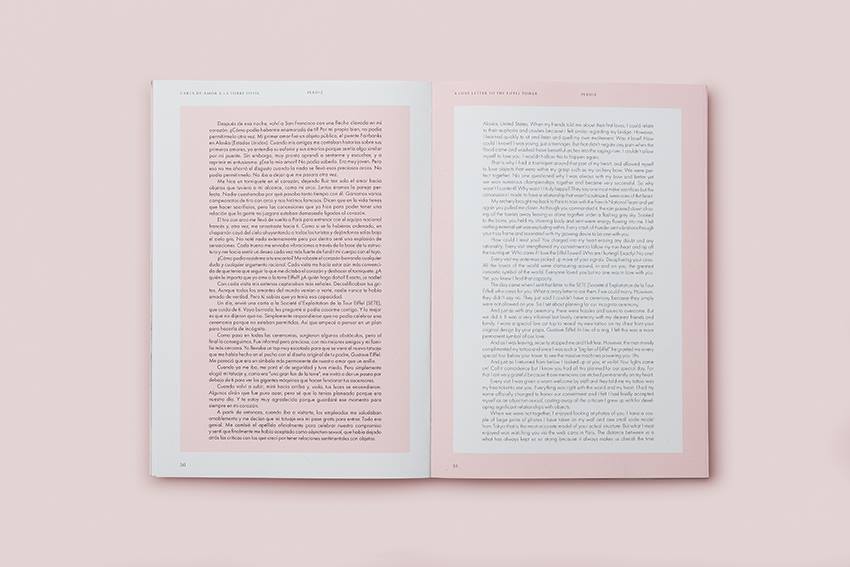 In how many countries is the magazine currently distributed?
About 20. The last ones have been Chile, Switzerland and Australia.
What characteristics do the magazine readers share?
They are young (25-35) and urban, lovers of design and print media and, in general, interested in living better lives and willing to get inspired by other people's happy stories.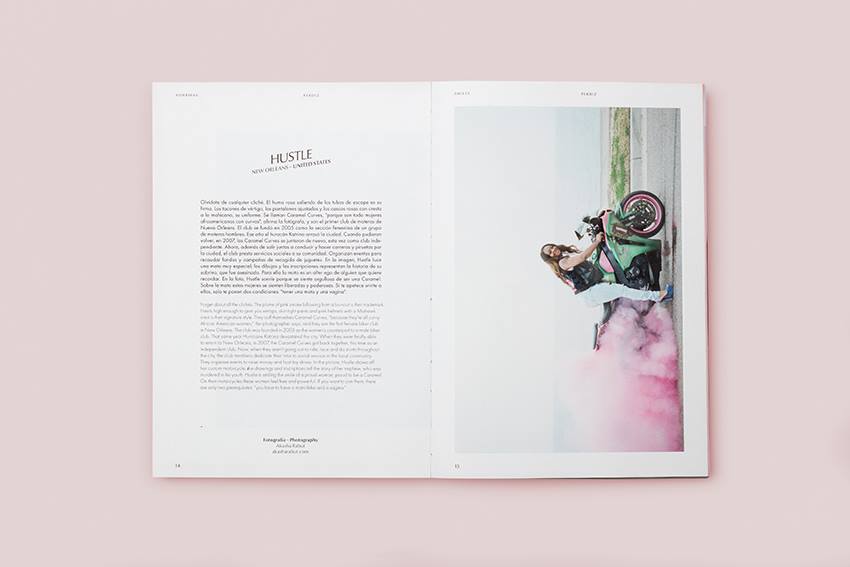 What magazines inspire you?
Pie, Adbusters, Colors, Good.
What are the main obstacles and risks of being an independent publisher?
The main challenges are distribution and advertising. Meaning that if you don't have an investor putting a fair a mount of money into the magazine, you have to be very aware and keep track of your finances and find everyday new ways to get money to make the magazine feasible, even if you hate, like me, doing so.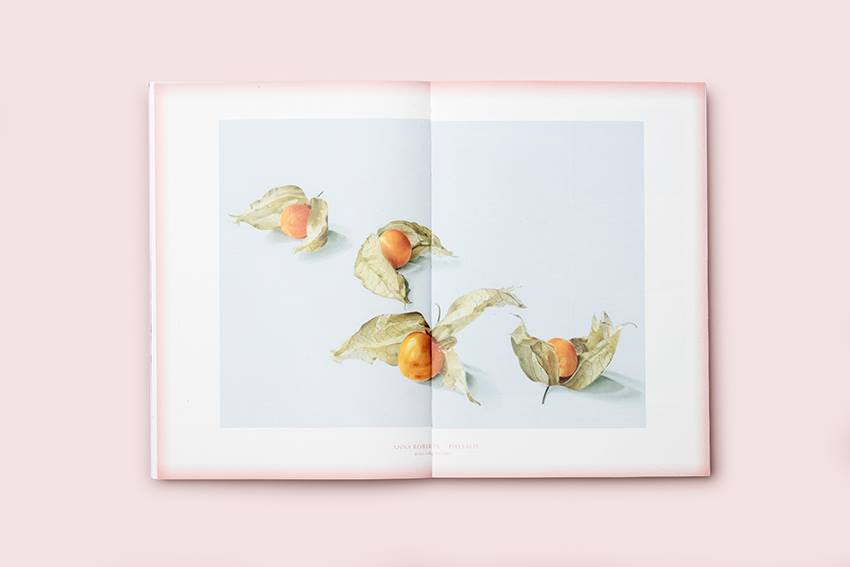 What are the common requirements of the team who makes PERDIZ?
Having passion for what they do, understanding PERDIZ's philosophy and context, and understanding me I guess.
With what magazines have you grown up with?

As a teenager read loads of books but I didn't really read magazines apart from the occasional National Geographic I stole from my dad or the Súper POP we shared with my group of friends. Shame on me!

What advice would you give to a future independent publisher?
Follow your instincts and don't pay too much attention to what others do. And if you're the creative type, find a salesperson you trust to be in charge of the financial part of the magazine, which unfortunately is as important as the content and design.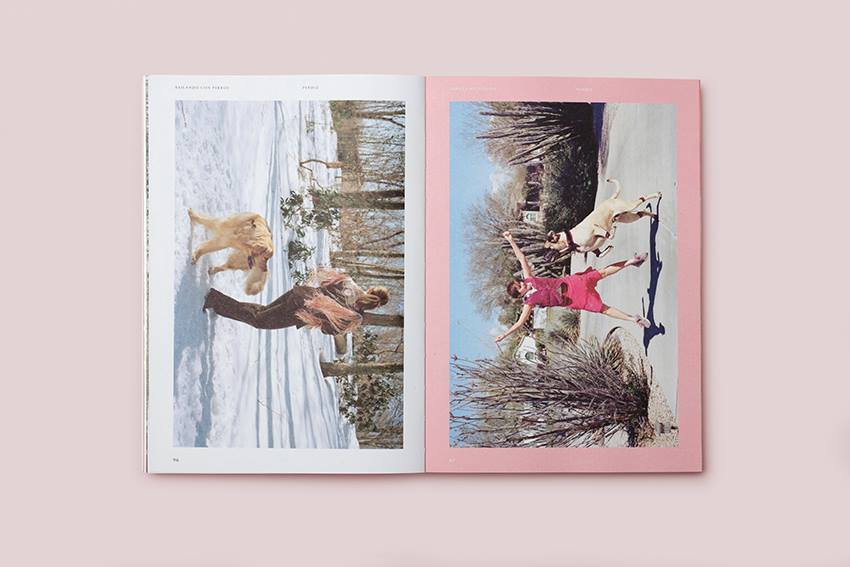 Order PERDIZ MAGAZINE in ILOVEPAPER.CO
Images by Borja Ballbé & Querida Studio